August 18, 2014
GBPUSD Pair Analysis 17/08/2014
Last updated on January 2nd, 2017
Hello all!
As some of you might know, I am actively trading the Foreign Exchange market and posting analysis on a collaboration blog with my buddy. I especially post this analysis and reflection here as I felt that this post if extremely important and might be useful for some of you out there, whether you trade Forex or not; and also for me to gain feedback from you guys. Do let me know if these analysis and reflections on this financial blog will be of practical use for you.
Personally I had been wondering why I trade better and understand clearer on this pair whenever I post up an analysis. On weeks that I do not do an actual analysis post, I feel like a lost kid in a shopping mall following stranger's footsteps somehow hoping to be led home safely.
Finally in this two month of break, I concluded that I have been trading a timeframe unsuitable for me.
In my analysis, I always analyze the weekly chart before breaking down into daily chart for entry points. Why daily you ask? It's a lesson learned hard in the past, but in practice I were always tempted to enter with H4 candle bars hence oversighting the system and corrupting overview of that pair. I do get lucky sometimes when the trade goes my way but this reminded me of gambling, which is not what I want. I have also attached a link to a highly recommended article at the end of this post. Check it out if you have the time. 🙂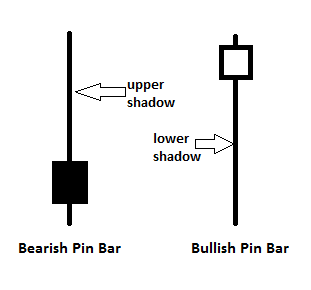 Thus, I would like my readers to learn from my lesson- to state your trading system in exact words and figures. If your plan is to trade on pin bar with a tail at least five times longer than the body, skip the trade on a 4.5 times tailed bar and remember that there is a reason for why you created it as part of the system. Again, if your plan is to trade when it retraces back to 61.8 Fibonacci Retracement level, skip it even if there is a massive 20 times tailed pin bar is on the 50 Retracement level.
Trust me when I say that missing an opportunity due to it not meeting the trade execution requirements is less painful than being in a loss trade that is executed due to your impatience, panic, greed or fear of losing an opportunity.
So here I present this week's analysis. And in case you didn't know, I trade technical on my Forex pairs using
Elliott Wave theory, Price Action and Support Resistance. And I will be analysing the GBP/USD pair for today.
Analysis with WEEKLY Candles:
As seen from the weekly chart above, on top of dropping past the trend support, the bar of past week also broke a support level by a substantial margin. This proved the strength of the downtrend.
Analysis with DAILY Candles:
As for daily chart, you can see from my elliott waves numbering that the Cable(GBPUSD pair) is ending its Wave 2 correction preparing for Wave 3, based on the doji formation. As explained in my previous posts, Wave 3 should be the target for all conservative traders as it yields the highest return being the largest wave and less stress on exit- if you missed the exit on Wave 3, you still have Wave 5.
Either way, my take on Take Profit(TP) is on the next support level which might trigger in either Wave 3 instead of Wave 5 since Wave 1 is already this aggressive.
This is all I have for today and I hope you will remember that opportunities go to those who anticipate them, not who chases them.
Regards,
The Independent Abecedarian
It's either you dream big, or nothing!