October 6, 2014
New vision, New purpose, New goals to accomplish in 2014
Last updated on January 8th, 2018
Hello all!
As you might have read the changes in the blog's new purpose and vision, I have also updated the things to accomplish before end of this year which I have set out long ago in my trusty notebook.
Goals are what pushes us forward.
New vision, New purpose
As explained in About page, the revision came when I stumbled along a question by a reader- 'What is a rich life to you?'.
I was stuck. Being rich in assets, cash and holdings definitely makes one feel powerful and contented. Hell, all the needs and wants I could ever dreamed of will only be obtained with money. However is it really what I want to amass up till my grave?
I then realised my answer to this question is never, it has never been what I only wanted in my life. I realised being rich in net worth is just half of what I truly desire in life. Because some things are just impossible to be bought with money. In fact, getting too caught up with money will only make sure I will never achieve those things in this life.
You know, my main reaction to this money thing is that it's humorous, all the attention to it, because it's hardly the most insightful or valuable thing that's happened to me.
Being the richest man in the cemetery doesn't matter to me. Going to bed at night saying we've done something wonderful… that's what matters to me.
– Steve Jobs
Therefore I have created a new category of posts, 'LIFE'. It will include posts that coaches and inspires you to be rich in values, happiness and knowledge experiences. Trust me, you will need them to obtain both a wealthy and a rich life.
Readers can now subscribe to get notified of future LIFE posts when I publish one, by entering your email in this form. Your information will be kept confidential as always.
New goals to accomplish before end of 2014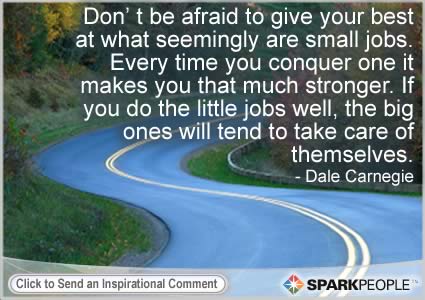 The most important thing about goals is having one.
– Geoffry F.Abert
With my great content revamping, things that I plan to accomplish before end of 2014 have also changed. Learn more in my Goals Page.
I have accomplished three of my planned six things to accomplish which I planned before the start of every year in my trusty notebook. The following are the six goals I noted down:
1. Saving average of at least 40% of work salary/NSF allowance
This will be a year-end consolidation thing where I will calculate by this simple formula:
[Total savings] / [(Total salary and allowances) – (Tax) – (Compulsory deductions)]
As of writing, I have saved an average of 51% with my past employment in three months and I will only get a small NSF allowance for the coming last three months for the year. So I am still standing firmly with my 40% goal at the moment.
2. Sponsoring family one vacation trip overseas
It has been more than three years since our family last went overseas. Problems with my parents taking leave from work, issues with my siblings' final pushing for PSLE and O Levels examinations, concerns with my frequent Final Year Projects last year, and more. Hence I planned to settle down and organize everything- vacation location, budget, itinerary and schedule- this year. While doing that, I will also be sponsoring my family for this trip just because I started saving more than I needed to. And because of this, I saved more than I needed to. (I know, such contradictory, damn. But it works for me.)
3. Deposit at least $1,000 into Oanda FX
Started with $100 in eToro and busted my first account, going on with $500 in Oanda and went over 50% drawdown, I finally found a consistency to trade Forex market manipulating my emotions and mindset instead of ignoring them. I will be sharing these experiences and key notes I have learned to my readers one by one. I'm thinking of making up a series but just know that it is not as easy as it seems. Having deposited another $500 into Oanda FX account last month, I have got much more confidence on achieving a profit consistently month after month. It has been the third (and the longest) month since my last strategy got revised. I hope it stays.
Thus for I have successfully deposited at least $1,000 into my Forex Accounts and accomplished this goal! Surely, stay tuned for more on this topic.
4. Start stock investment
As you all could see from my Portfolio, I have started some SGX Blue Chips Stock investment. They are my first holdings and I have a weird mixed feeling about them. Not sure why yet but either way this goal has been struck off too!
5. Obtain own domain name
I have obtained my own domain as of July 6th this year hence crushed this goal easily as well!
It is a major accomplishment for me since I have been pondering of having my own domainized blog since I can remember. Obtaining it guarantees my dedication on blogging and improving my posts every time, more with the help of you! I appreciate if you could provide me your point of view (feedback suggestions) of my blog here.
6. Meet someone from the local blog community
Lastly, I hope to meet at least one fellow blogger from our local blog community as part of my lifelong goal of making new friends with similar dreams as mine. It'd definitely be great if there was a gathering sort of thing. I would love to learn more about blogging and personal experiences when we meet. 🙂
Success doesn't happen overnight. Keep your eye on the prize and don't look back.
Henceforth, I have accomplished three out of six things this year and I am left with just three months. How about you. Are you meeting your yearly stated goals? Just so you know, you are left with just 86 days.
Start executing your plans to crush them today so next year when you look back, you can be proud of yourself.
Regards,
The Independent Abecedarian